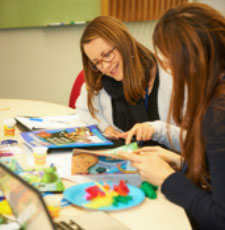 This page connects MAV members to some inspirational ideas developed by some of the 'movers and shakers' that the MAV are proud to be in partnership with.
It is place where you can explore curriculum planning and implementation and teaching and assessment resources.
If you have great resources to add to this page let us know at office@mav.vic.edu.au.

MAV Teacher Tip Sheets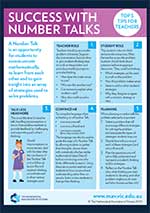 Top 5 Tips for teachers: Number Talks
A Number Talk is an opportunity for students to communicate mathematically, to learn from each other and to gain insight into an array of strategies used to solve problems.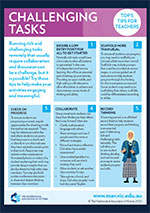 Top 5 Tips for teachers: Rich tasks through remote learning
Running rich and challenging tasks remotely that usually require collaboration and discussion can be a challenge, but it is possible!
Try these tips to help make your rich tasks engaging and meaningful.
Teaching Ideas and Resources
Curriculum and Assessment Resources
Here is some great curriculum planning and assessment support.

These support pages were produced using Strategic Partnership Program funding from the Department of Education and Training.