'Empowering curiosity'
Registrations Closed.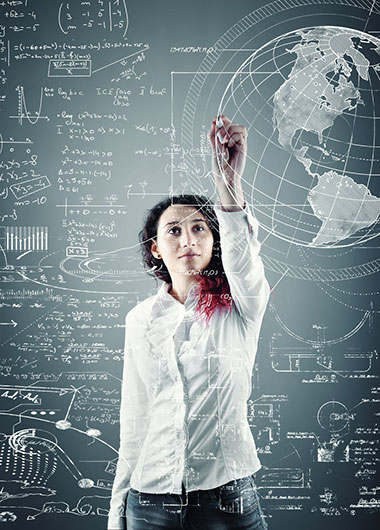 An event for girls in Years 9 to 10.
An opportunity to be inspired by women who have forged impressive careers in STEAM industries.
Engage in hands-on activities to stimulate interest and engagement in STEAM based careers.
Join us at our 2019 Girls in STEAM event, to hear stories from women whom are paving the way for your students to flourish in a STEM career.
This event will explore females in STEAM careers with an emphasis on the importance of mathematics required for success. Students will hear from leading industry experts in a range of fields about their experiences working in a STEAM focused career.
Presenters will share their stories; the journey they took, the contributions they have made, the impact of being a female, tips for success, and how to overcome obstacles along the way.
The importance of mathematics in VCE subject selection, university degrees and in STEAM careers will be addressed. An interactive panel discussion will follow the individual presentations. Student will then participate in two hands on activities that require students to be curious and creative. The activities will be a coding task using TI-Nspire calculators, and an engineering task. Students will be provided with a challenging task to apply their curiosity, critical and creative thinking.
Please note that morning tea (cupcake and a bottle of water) is provided. Teachers and students will need to BYO lunch.
Opening address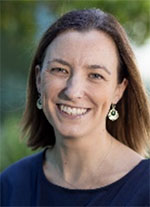 Sarah McNab
Director of General Medicine, Royal Children's Hospital
Dr Sarah McNab is a General Paediatrician and has recently been appointed as the Director of General Medicine at The Royal Children's Hospital. She is the first female ever appointed to this role. Sarah completed her medical degree at Monash University, before qualifying as a paediatrician. She than completed a PhD through the University of Melbourne and Murdoch Children's Research Institute. Her research comparing intravenous fluids in children was published in The Lancet in 2014 and changed the management of children in hospital internationally. Sarah has a particular interest in teaching and mentoring of junior medical staff. Sarah is a mum to three boys, aged 8, 6 and 3 years, and has recently added to the chaos with a puppy.
Industry experts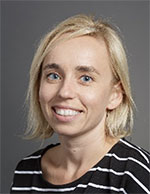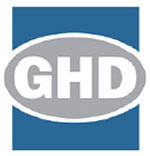 Monika Janiak
Senior Environmental Scientist
Monika is currently a Senior Environmental Scientist and Team Leader with the Contamination Assessment and Remediation group at GHD. After finishing high school she studied Arts/Science at Melbourne university, but after a couple of years stopped studying and started working around Melbourne and lived in the UK/Europe for 12 months and then Japan for teaching English for 12 months. Whilst living in Tokyo Monika became inspired to go back to university and study Environmental Science. After graduating from the double degree (Environmental Science and Business Management) and honours of Environmental Science she commenced at GHD. In her current role she has experience in investigation, assessment, monitoring and remediation of contaminated sites. Monika has worked on a variety of contaminated land and groundwater industrial sites and have been involved in every level of these projects including: project management, the production of sampling and analytical plans, extensive field works, the production of technical reports, job management of investigation and remediation projects. She has worked across Victoria (metro and rural) as well as across Australia (Northern Queensland, Canberra, Perth, Tasmania, Western Australia, Northern Territory) and internationally in the Philippines (Manila).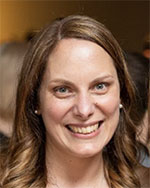 Chivonne Hollis
Executive Manager, SORA Interior Architecture & Design
Chivonne has a passion for architecture and craft, detailed design and the way these are incorporated into built form to enhance functionality. This has provided her with motivation throughout the last 15 years of her practical experience with CHT. Chivonne's expertise lies predominantly in contract administration, working on construction sites on a large variety of projects ranging from high end single residences, multi resident developments, retail, commercial and aged care projects. As a mother of two young children she finds that working part time in an effort to enhance her career in a male dominated field to be difficult. But a challenge worth accepting.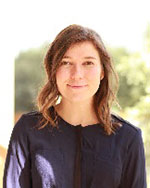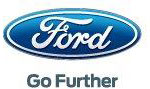 Beth van Vliet
Vehicle Architecture Engineer, Ford Motor Company
Beth is a second-year graduate engineer at Ford. She completed a Bachelor degree with Honours in Chemical Engineering at the University of Newcastle, NSW in 2017. The automotive industry was an unplanned career choice – a nature enthusiast usually opting for a bicycle or public transport - but an attraction to the unique position the industry was in prevailed, with a push greater than ever for automated, electric and shared vehicles – significant and interesting changes imminent. Before uni, Beth worked as a lab technician, pilates instructor and barista. When not at work she can be found knitting, weaving or reading on the couch, practicing dance moves or yoga, or hiking through bushland or urban areas.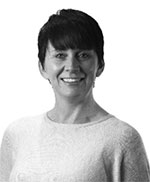 Kim Stoddart
General Manager – Director
Quantum Market Research

Kim Stoddart is General Manager at Quantum Market Research and Finance Director at Hall & Partners. She spends her days running the finance department that works across these two market research agencies that form part of Australasia's largest, most successful marketing communications group, Clemenger BBDO. With more of an interest in art and photography at school, she somehow found her way into the world of commercial finance. She loves the daily challenges of co-running these two agencies and is constantly juggling this hectic world of work with her role as mother and wife.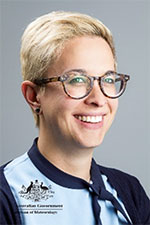 Gem Lloyd
Gemma attained both a BSc and PhD in Mathematics from The University of Manchester before uprooting her life for a 2 year Australian adventure – 9 years later she's still here! While in Adelaide she convinced a software company that her mathematical background was a good basis to hire her despite no experience and no programming skills. 6 years after that Gemma decided a new career was in order, so she applied to work at the Bureau of Meteorology having always had a keen interest in the weather – what Brit doesn't?!
Career highlights include being featured in the Herald Sun for International Women's Day, presenting the weather on ABC's Landline, attending a user's conference in the Scottish Highlands, and flying model aeroplanes around a field and being able to call it work!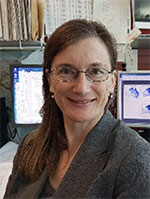 Pandora Hope
Principal Research Scientist, Bureau of Meteorology
Dr Hope enjoys working to increase our understanding of how our weather relates to the rainfall variability and long-term trends we are seeing across southern Australia. She uses global climate models to help explain the changes in the weather and climate. Climate models are based on the mathematical equations of motion of the air and ocean. They are a great tool to explore what happens to our climate system if we change the level of greenhouse gases in the atmosphere, without actually having to do it.
Dr Hope is currently helping write the sixth assessment of the Intergovernmental Panel on Climate Change (IPCC), which means she has been overseas four times in the last 18 months. She has so far tasted elaborate Chinese banquets, skied in Canada and been hiking in the US, as well as spending many an hour talking science and meeting really interesting people. She has just returned from France. She also has a family, with two children aged 9 and 11.
REGISTRATIONS:
Registrations Closed.

DATE:

Friday 9 August 2019 (whole day event)

VENUE:

Ivanhoe Girls Grammar School

PROGRAM:

Program is in development. Approximate times are as follows:

9:00am

Registration

9:15am

Opening

Sarah McNab
Director of Medicine, Royal Children's Hospital

9:30am

Experts

Monika Janiak
Environmental scientist, GHD

Chivonne Hollis
Architect, SORA Interior Architecture & Design

Beth van Vliet
Vehicle Architecture Engineer, Ford Motor Company

Kim Stoddart
Managing director, Quantum Market Research

Gem Lloyd and Pandora Hope
Meteorologists, Bureau of Meteorology

10:30am

Morning tea

A cupcake and water

11:00am

Interactive discussion panel with all experts

11:50am

Rotation Activity Round 1

12:50pm

Lunch

Students and Teachers BYO lunch

1:30pm

Rotation Activity Round 2

2:50pm

Close of program
ROTATION ACTIVITIES:
Each student will experience both of the following activities:
Start your engines!

The TI-Innovator™ Rover is a programmable robotic vehicle that drives conceptual curiosity in mathematics, science and coding. It provides opportunities to achieve important goals and outcomes valued in STEAM focused learning. In this workshop, students will apply their knowledge of motion, in particular, their understanding of the relationships between distance, speed and time to code the Rover in an exciting race to the finish line! Students will be provided with equipment for their 'race car' and will learn some valuable coding. As they say 'when the wheels are turning the students are learning'.
This session has been made possible due to the support of Texas Instruments.
A creative, hands-on workshop, developed by engineers from Engineers without Borders, designed to open students minds as they are challenged with the task of creating appropriate and sustainable housing in developing nations.

FEEDBACK FROM PREVIOUS EVENTS:
I have a real passion for science and would love to become a Geologist, so attending this event allowed me to see what kind of careers I can do in the scientific field.
I found mathematics difficult and couldn't really see why it was important in the long run. I was so wrong!
Be prepared to give things a go, don't worry if you do not know what you want to do in a career, take time to find the thing that you are passionate about but keep on with your STEM studies.
The variety of careers, and understanding that Engineering is not just a few types, but many and varied. Use of Maths is important in those careers.
SPONSORSHIP:
Sponsorship opportunities available, and companies/organisations are also invited to submit expressions of interest to run activities with groups of students.
Please contact Peter Saffin, CEO at psaffin@mav.vic.edu.au.