'Empowering curiosity'
Friday 18th June 2021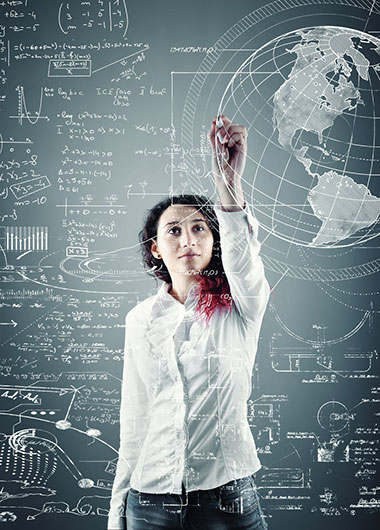 An event for girls in Years 9 to 10
An opportunity to be inspired by women who have forged impressive careers in STEM industries.
Engage in hands-on activities to stimulate interest and engagement in STEM based careers.
Hear stories from women who are paving the way for your students to flourish in a STEM career.
These events explore females in STEM careers with an emphasis on the importance of mathematics required for success. Students hear from leading industry experts in a range of fields about their experiences working in a STEM focused career.
Presenters share their stories; the journey they took, the contributions they have made, the impact of being a female, tips for success, and how to overcome obstacles along the way.

The importance of mathematics in VCE subject selection, university degrees and in STEM careers is addressed. An interactive panel discussion follows the individual presentations.
Girls in STEM Introduction. Jessica Mount
Casey C. Data Engineer, Australian Federal Police.
Gemma Lloyd. Meteorologist, Bureau of Meteorology.
Priyani Madan. Senior Civil Engineer, ARUP.
Suzanne Murphy. Senior Leader in Market Research, Mondelez.
Emma Peel. Engineer, Ford.
Jessica Yuan. Ford Graduate Program.
Girls in STEM Panel Discussion
Hands-On Activities: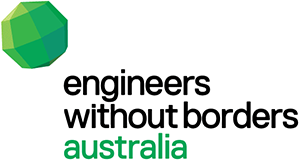 Activity No.1:
Presented by Engineers Without Borders, this activity exposed students to skills used by professionals through challenging them to:
Produce a creative solution to a difficult problem
Make decisions by working as a team
Plan their design and then build it within a restrictive budget
What is EWB?
Engineers Without Borders (EWB) is a not-for-profit organisation aimed at improving the lives of those in disadvantaged communities by working with them to identify their needs and assisting them in implementing appropriate and sustainable solutions.

Activity No. 2:
Presented by Questacon, this kinetic energy transfer investigation was a hands on workshop designed to challenge students and investigate the transfer of motion. Let's find out about double bouncing balls.
Event Details
| | |
| --- | --- |
| DATE: | Friday 18 June |
| PROGRAM: | |
| 9:15am | Opening and welcome |
| 9:40am | Expert speakers from different industries tell their stories |
| 11:10am | Interactive discussion panel with all experts |
| 12:00pm | Rotation Activity Round 1 |
| 1:30pm | Rotation Activity Round 2 |
| 2:50pm | Close of program |
Previous Events:
Watch inspiring speakers from our 2018 event here.
FEEDBACK FROM PREVIOUS EVENTS:
I have a real passion for science and would love to become a Geologist, so attending this event allowed me to see what kind of careers I can do in the scientific field.
I found mathematics difficult and couldn't really see why it was important in the long run. I was so wrong!
Be prepared to give things a go, don't worry if you do not know what you want to do in a career, take time to find the thing that you are passionate about but keep on with your STEM studies.
The variety of careers, and understanding that Engineering is not just a few types, but many and varied. Use of Maths is important in those careers.
SPONSORSHIP:
Sponsorship opportunities available, and companies/organisations are also invited to submit expressions of interest to run activities with groups of students.
Please contact Peter Saffin, CEO at psaffin@mav.vic.edu.au.
Photos from previous events: