'Empowering curiosity'
Friday 18th June 2021
Ivanhoe Girls Grammar School (or virtual in the event of COVID restrictions)
REGISTRATIONS ARE NOW CLOSED! We thank all those who want to attend and sorry we can't fit more people in.
We hope to organise a further event soon.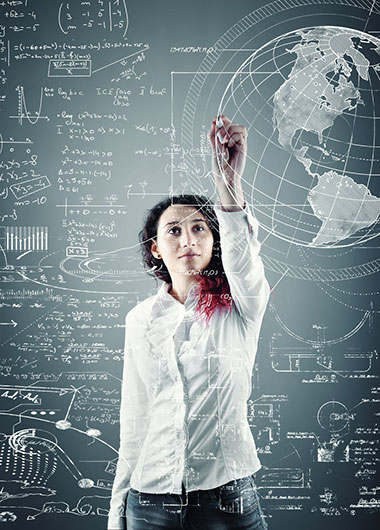 An event for girls in Years 9 to 10
An opportunity to be inspired by women who have forged impressive careers in STEM industries.
Engage in hands-on activities to stimulate interest and engagement in STEM based careers.
Join us at our Girls in STEM event, to hear stories from women who are paving the way for your students to flourish in a STEM career.
These events explore females in STEM careers with an emphasis on the importance of mathematics required for success. Students hear from leading industry experts in a range of fields about their experiences working in a STEM focused career.
Presenters share their stories; the journey they took, the contributions they have made, the impact of being a female, tips for success, and how to overcome obstacles along the way.

The importance of mathematics in VCE subject selection, university degrees and in STEM careers is addressed. An interactive panel discussion follows the individual presentations.
Students participate in two hands-on activities that require them to be curious and creative.
Please note that morning tea is provided. Teachers and students will need to BYO lunch. (This is subject to change according to COVID safe plans)
Industry Experts
Dr Amanda Caples

Victoria's Lead Scientist, Department of Jobs, Precincts and Regions.

Dr Amanda Caples BSc Hons PhD GAICD was appointed to the role in mid-2016. Amanda brings broad experience in technology commercialisation, public policy development and governance of public and private entities. As Deputy Secretary Sector Development and Programs, Amanda was responsible for the development of Future Industries strategic sector growth plans and for support of the Victorian science, innovation and entrepreneurial ecosystem. Find out more here:

Gem Lloyd

Gemma attained both a BSc and PhD in Mathematics from The University of Manchester before uprooting her life for a 2 year Australian adventure – 11 years later she's still here! While in Adelaide she convinced a software company that her mathematical background was a good basis to hire her despite no experience and no programming skills. Six years after that Gemma decided a new career was in order, so she applied to work at the Bureau of Meteorology having always had a keen interest in the weather – what Brit doesn't?!

Career highlights include being featured in the Herald Sun for International Women's Day, presenting the weather on ABC's Landline, attending a user's conference in the Scottish Highlands, and flying model aeroplanes around a field and being able to call it work!

Morgan Foster

Morgan is a Sustainability and Environmental Engineer at Arup. She is passionate about articulating the value proposition of sustainability and motivating people to make better choices. The main focus of her work is presenting and shaping the delivery of infrastructure and precinct projects to maximise sustainable outcomes. Morgan is responsible for integrating sustainability performance and ensuring compliance through the Infrastructure Sustainability (ISCA) and Green Star Communities assessment rating process. With each day of work Morgan aims to champion and leverage the United Nations Sustainable Development Goals (UN SDGs) to help achieve a more sustainable future for all.

Suzanne Murphy

Suzanne Murphy loved maths at school and after completing a Science degree with Honours in Statistics eventually found herself in the world of marketing and consumer research. Over the years she has worked on some of biggest food and drink brands across Australia, New Zealand, China and Japan. She is now employed at one of the largest snacking companies, Mondelez, as a senior leader in market research. This means she spends her days working on iconic food brands building new product ideas, advertising and measuring market performance. Suzanne loves mentoring young team members and keeping up to date with the latest food trends. As a wife and mother of two hungry teenagers, she enjoys cooking in her spare time using the fresh produce from her vegetable patch.
Further industry experts will be added soon.
Hands-On Activities: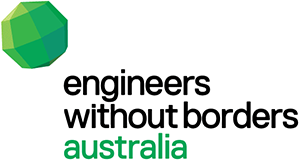 Activity No.1:
Presented by Engineers Without Borders, this activity will expose students to skills used by professionals through challenging them to:
Produce a creative solution to a difficult problem
Make decisions by working as a team
Plan their design and then build it within a restrictive budget
What is EWB?
Engineers Without Borders (EWB) is a not-for-profit organisation aimed at improving the lives of those in disadvantaged communities by working with them to identify their needs and assisting them in implementing appropriate and sustainable solutions.
Activity No. 2:
To be confirmed
Event Details
DATE:

Friday 18 June

VENUE:

Ivanhoe Girls' Grammar School (or virtual in the event of COVID restrictions)

PROGRAM:

9:00am

Registration

9:15am

Opening, inlcluding;

Welcome by to Victoria's Lead Scientist, Dr Amanda Caples
Department of Jobs, Precincts and Regions

9:40am

Expert speakers from different industries tell their stories

10:40am

Morning tea

11:10am

Interactive discussion panel with all experts

12:00pm

Rotation Activity Round 1

1:00pm

Lunch: Students and Teachers BYO lunch

1:30pm

Rotation Activity Round 2

2:50pm

Close of program
Previous Events:
Watch inspiring speakers from our 2018 event here.
FEEDBACK FROM PREVIOUS EVENTS:
I have a real passion for science and would love to become a Geologist, so attending this event allowed me to see what kind of careers I can do in the scientific field.
I found mathematics difficult and couldn't really see why it was important in the long run. I was so wrong!
Be prepared to give things a go, don't worry if you do not know what you want to do in a career, take time to find the thing that you are passionate about but keep on with your STEM studies.
The variety of careers, and understanding that Engineering is not just a few types, but many and varied. Use of Maths is important in those careers.
SPONSORSHIP:
Sponsorship opportunities available, and companies/organisations are also invited to submit expressions of interest to run activities with groups of students.
Please contact Peter Saffin, CEO at psaffin@mav.vic.edu.au.
Photos from previous events: