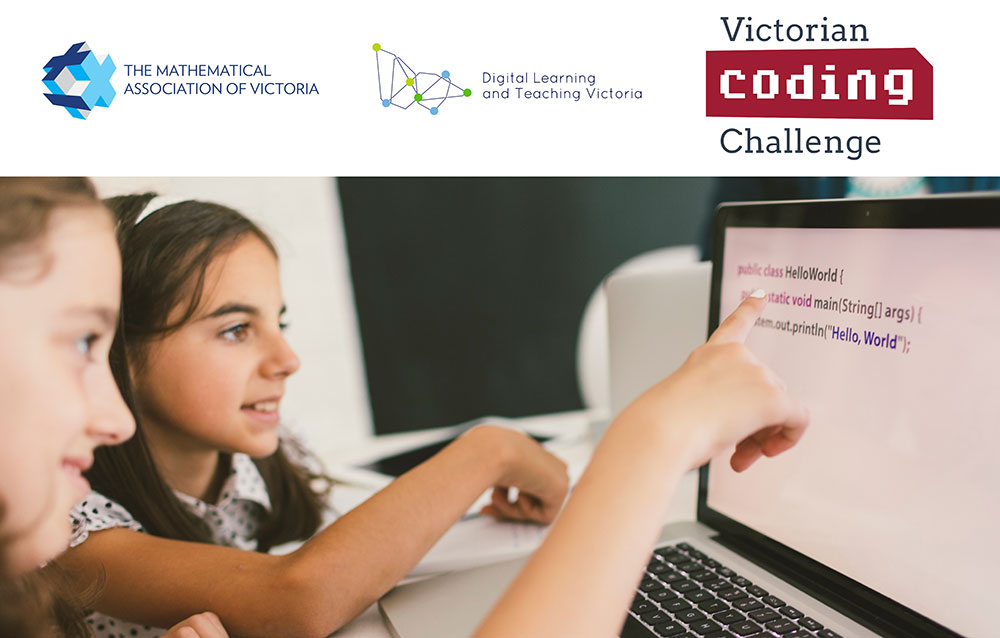 Friday 18 December 2020.
MAV, in collaboration with Digital Learning and Teaching Victoria (DLTV), is pleased to announce the winners of the 2020 Victorian Coding Challenge (VCC).
We have been extremely impressed with the level of engagement and participation in the 2020 VCC. Over 3000 students from government schools across Year 5-10 took part. The feedback we have received from teachers and students alike has been wonderful, and we look forward to next year's VCC.
We received many entries for the competition, and we would like to thank all our volunteer judges who helped with the first round of judging. The final expert judging panel had a really fun (and extremely tough) job this week going through all the entries in order to try to identify the top 3. In some cases, that choice was almost an impossible one.
In many cases, there were only very small details which put certain teams on the podium above others. So we'd like to congratulate all the students on their work. They should be very proud of their achievements, regardless of if they've received a prize or not.
CERTIFICATES OF PARTICIPATION
A certificate is available to all students who participated in the VCC (both stage 1 and stage 2). This can be obtained via the Thinkific portal where students accessed their coding challenge resources (www.mav.thinkific.com).
Students must ensure that they mark each chapter as complete, so that they have 100% completion on their progress bar, and then they will be offered their certificate. They can then download and print it.
WINNERS OF THE VICTORIAN CODING CHALLENGE 2020 - STAGE 2 COMPETION
These students produced work that was way above our expectations. What incredible minds are out there! Students will receive a prize voucher (which will be sent to their teacher to distribute). We hope they enjoy this well-earned award over the summer holidays!
JUDGES' COMMENTS FOR YEAR 5&6
The Year 5 & 6 competition prompt was to develop a cooperative game where two players have to work together to solve a problem around the theme of isolation and finding their friends.
Many of the entries exceeded our expectations, and we were particularly impressed by the teamwork clearly demonstrated in many of the submitted videos. Well done to all participants!
As judges, we had several top games from which to choose winners.
1st Place goes to Jacob, Maxwell and Max from Knox Gardens Primary School, who developed a multi-level game that required unique cooperation and defeating a sophisticated enemy.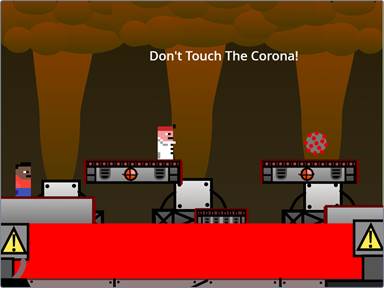 Equal 2nd Place goes to Viha and Andrew from Moorabbin Primary School for the best puzzle design and a clever level generation algorithm.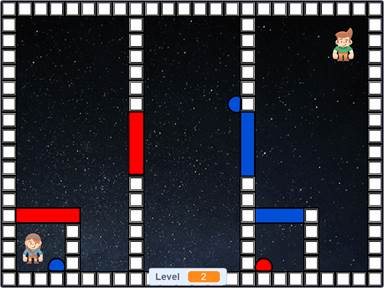 And Equal 2nd place also goes to Samuel and Hugo from Merri Creek Primary School for a solid cooperative experience and clear demonstration of teamwork.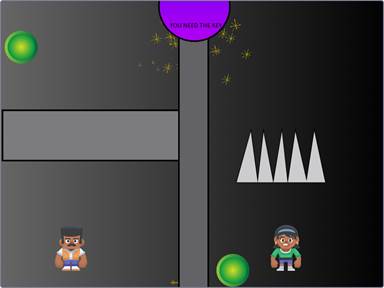 3rd Place goes to Lucas, Hosanna and Alana from Oak Park Primary School for a strong story with connection to the prompt theme, varied levels and unique adventure elements.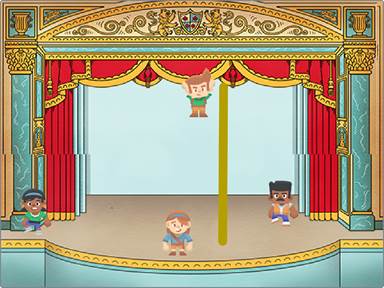 Finally, we have two Special Mentions from the Year 5&6 category:
Cooper and James from Croydon Hills Primary School developed a solid game on theme.
Lily, Eve and Blake from Tecoma Primary School combined elaborate cutscenes and story with a cooperative platform core.
JUDGES' COMMENTS FOR YEAR 7&8
The Year 7 & 8 competition prompt was to develop a recommendation chatbot to determine an ideal travel destination, career/subject or animal based on the user's responses to a series of questions, including the use of sentiment analysis.
We greatly appreciate the effort put in by all teams in their videos and completed programs. All the entries were working programs that we were able to test. Well done!
As judges, we attempted to strike a balance between solutions that covered the basic functionality well, and solutions that included clever, innovative features.
The winning entries all responded to the prompt with an emphasis on communicating with the user in a human-like way, including some amount of input validation.
1st place goes to Dylan and Mike from St Helena Secondary College. This entry stood out with a PDF format report produced from each interview listing the statistics for the final decision and a blurb about the recommended holiday destination.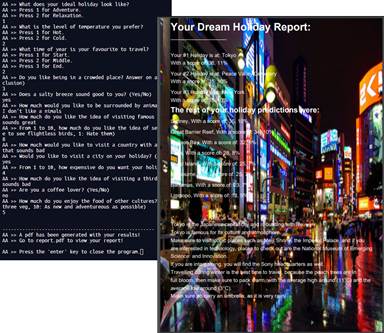 2nd place goes to a team of students from Sunbury Downs College. This entry was deemed to have the most "human-like" interaction, with extra effort put into input validation.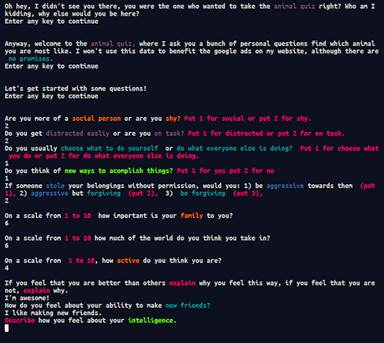 3rd place was awarded to Nikolaos and Matthew from Mount Erin College. The judges appreciated this team's alternative approach and their video's demonstration of design work.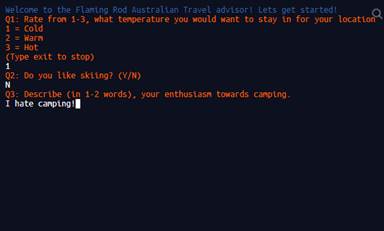 JUDGES' COMMENTS FOR YEAR 9&10
The Year 9 & 10 competition prompt was to extract information from Wikipedia to identify information such as the profession and age of a given sportsperson, politician or scientist. Solutions were also required to produce a poem or quiz about the given person or people.
The judging team were delighted with the quality of the entries overall. Almost every submitted solution meets the core functional requirements. Many go well beyond the basics with graphical user interfaces or clever quiz designs based on the information extracted from Wikipedia.
Most teams also produced excellent videos communicating their designs and code, which was especially pleasing.
As judges, we had a difficult challenge to choose three winning entries, with several others very close to the podium. This year, we decided to split the First Place award three ways, rather than award Second and Third Place awards.
The three winning entries each have stand-out features, whether doing poetry or a quiz.
One of the Equal 1st place awards goes to Jaylen, Sanjay and Alexander from Melbourne High School. This winning entry combines excellent, clean code organisation with a graphical user interface.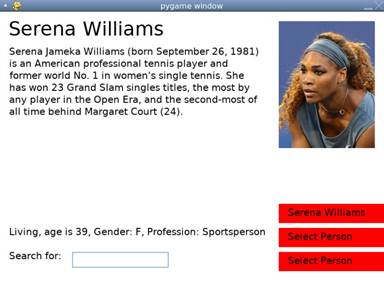 Another Equal 1st place winning team was Keren and Henry from Swifts Creek P-12 School. This project stood out due to its dynamically generated data sources and legacy score-keeping.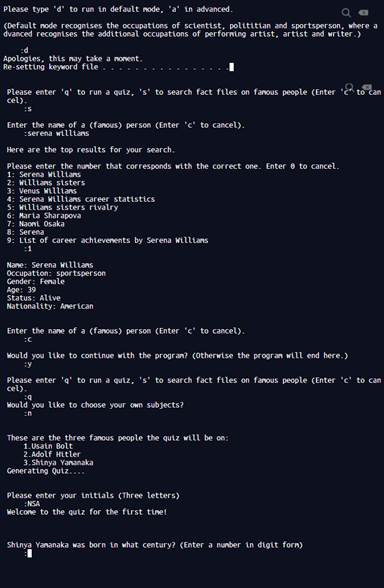 And last but by no means least, our third team awarded the Equal 1st prize was Xavier and Alessandro from Brunswick Secondary College. Their end result is a highly customisable program, generating unique poetry.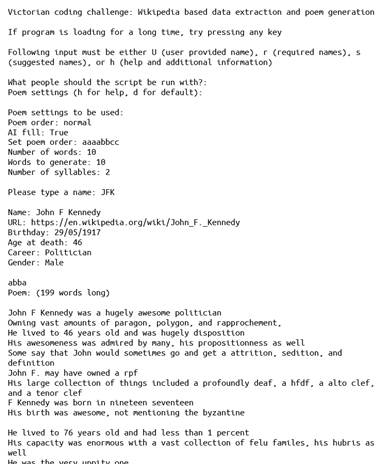 Finally, we have three Special Mentions from the Year 9&10 category:
Rutav and Dhruv from Mount Alexander College for great presentation and surprisingly compact code.
Nam and Kevin from McKinnon Secondary College for advanced coding techniques and organisation, and a unique approach to the quiz.
A team from Sunbury Downs College for more than covering the functional requirements, as well as incorporating a graphical user interface.

The Victorian Coding Challenge is part of the Victorian Challenge and Enrichment Series funded by the Victorian Department of Education and Training. Find out more about MAV's involvement in this project here.