Notice is hereby given that the Annual General Meeting for The Mathematical Association of Victoria will take place as follows:
Date: Tuesday 25th May
Commencing at: 6.00pm.
Location: City of Melbourne Bowls Club: Flagstaff Gardens, Dudley St, West Melbourne VIC 3003 (https://www.citybowls.org/)
All members and interested parties welcome.
Agenda:
Welcome
Minutes of previous meeting
Annual report including Presidents Report
Finacial reports
Election of Directors if required
Special guest followed by drinks and networking
Guest Speaker: Associate Professor Stephen Davis
Stephen is an Associate Professor and mathematical biologist at RMIT University. He began his career at CSIRO, Division of Wildlife and Ecology, and then spent 8 years in Europe and the United States as a postdoctoral scientist before returning to Australia late in 2009. He has spent time at the Department of Biology at the University of Antwerp (Belgium), the School of Veterinary Science in Utrecht University (The Netherlands) and the School of Population Health at Yale University (USA). He has first-author publications in Nature and Science.
Presentation summary: Stephen will present a herd immunity workshop for highschool students that uses a 6-sided dice to simulate the population-level consequences of individual decisions to be vaccinated or not. Herd immunity is a mathematical concept from epidemic theory that has real public health consequences because it can protect vulnerable people that cannot be vaccinated themselves. In the context of growing vaccine hesitancy on the one hand and an economic imperative to achieve herd immunity against Covid-19 on the other hand (so that we can welcome international students and tourists back to Australia), herd immunity has rarely been as centre-stage as it is today. Students enjoy the chance elements of the simulation but they also readily discuss the reasons people choose not to vaccinate and reflect on the tension between individual choice and population health.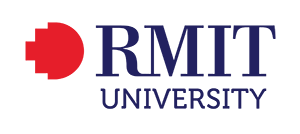 ---
RSVP
RSVPs are now closed.
If you require a proxy form, this is available from Sally Turnbull: sturnbull@mav.vic.edu.au.
---
Election and nomination form:

NOMINATIONS HAVE NOW CLOSED FOR 2021
In accordance with Clause 35.4 of constitution of The Mathematical Association of Victoria nominations are hereby called for membership of the Board of The Mathematical Association of Victoria for the period May 2021 to May 2023.
Members of the Association wishing to nominate for the Board need to complete the nomination form, and return to the CEO and Company Secretary Peter Saffin at psaffin@mav.vic.edu.au no later than Tuesday 27th April 2021.
Nominations will only be accepted by email.
Note that nominees need to submit to a bio, headshot and personal statement and an oprtional video (See below). Information about this is outlined on the nomination form. Your nomination will not be deemed complete until all requested information is received before the closing date.
Download the nomination form here.
Directors will be elected to fill vacant positions on the 2021 – 2023 MAV Board at the Annual General Meeting (AGM):
Directors are appointed for a period of two (2) years.
5 positions will be vacant and available for election.
Office bearers are appointed by the Board at the first meeting of the Board following the election.
Candidate Statement:
In addition to the nomination form, in a Word Document, please include the following Candidate Statement. The total of this submission should be no more than one page.
A short 200 – 300 word biography, and recent photo, and
A 200 – 300 word personal statement of how your experience, skills and interests will be of value to the MAV Board if you are appointed to the role of Director.
Plus an optional video statement: this is optional but highly encouraged, and to a maximum of two minutes. The CEO or an elected director that is retiring may provide assistance in producing candidate videos if requested. Videos will be provided to members as part of nomination information to assist with their voting choice.
---
Are you thinking of being a Director of MAV?
The Mathematical Association of Victoria (MAV) is an innovative and leading association. Through its programs and services, MAV promotes the importance of mathematics to society. MAV has over 1400 members from all sectors of education including individuals, schools, universities and other institutions. This provides membership benefits to a growing network of over 15,000 mathematics educators. MAV reaches up to 23,000 people through its newsletter and has been an active not-for-profit professional Association for more than 100 years. To find out more about our services and impact see our annual reports.
MAV was incorporated as a Public Company with Limited Liability on the 5th of July 1971. MAV became a registered Charity on 4th August 2020 and reports to the Australian Charities and Not-for-profits Commission (ACNC). Most of MAV's obligations are to the ACNC.
For MAV, the 'Objects' of the Association as defined in the Constitution are to assist and advance education in mathematics, and to promote the importance and value of mathematics in society. The Company pursues these Objects through a range of activities and services which are outlined here.
A charity's members are its 'owners' and form an important part of any charity. Members are entitled to know how a charity is acting and using its resources (finances and any assets) on their behalf.
Want to know if you are suitable to be a Director? Any member can nominate, and you can find out more by reviewing the following:
1. Why join MAV Board Q&A final 2021 (download).
2. The Board Charter (download) provides a detailed description of the requirements of becoming a Director, including the various responsibilities of appointed positions.
It is highly recommended that you read this Board Charter prior to nominating to ensure that you can fulfill the responsibilities of being a Director.
Newly appointed directors may also be required to attend a Director Induction Training with the CEO, date to be confirmed by negotiation.
A commitment to the following meeting dates is also required for 2021. These meetings may be virtual until further notice.
Board

(All)

Executive Committee:

(President, Vice President, Chair of Finance Committee,
One further Director, plus Immediate Past President)

Tuesday 25 May 2021, Annual General Meeting

Tuesday 15 June 2021

Tuesday 27 July 2021

Tuesday 10 August 2021

Sunday 15 Aug 2021: Annual Director Training Workshop and Dinner; 1pm start at MAV.

Tuesday 14 Sept 2021

Tuesday 12 October 2021

Sunday 24 October 2021 PLlanning session 9.30am to 2:00pm

Tuesday 16 Nov 2021

Tuesday 7 December 2021

Thurs 9 Dec 2021, from 6.00pm. MAV Christmas Drinks
For further information email the CEO, psaffin@mav.vic.edu.au.